Locksmith in Southaven, MS
A to Z Locksmith has proudly served customers throughout Southaven, MS since 2008. We provide a full scope of locksmith services to residential and commercial properties, as well as a lockout service for vehicles. From selling and installing locks, to rekeying, to replacing car keys, we're the only locksmith you'll ever need to call! Questions? Give us a call today.
Total Lockout Services for Your Safety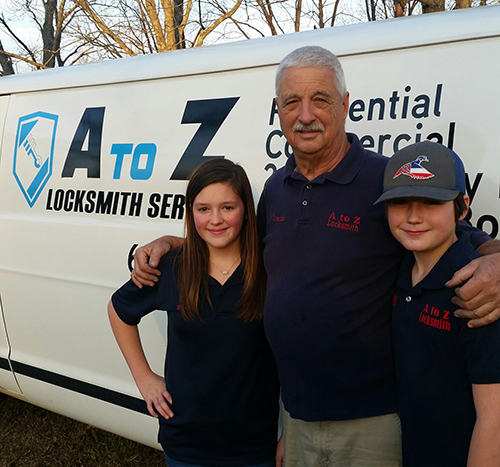 Finding yourself on the wrong side of a locked door isn't a position anyone wants to be in—unfortunately, it can happen to anyone, at any time. Day or night, if you're locked out or can't make your key work, trust A to Z Locksmith to help you. We're the go-to locksmith in Southaven, MS, providing a full range of lock and key services to customers throughout the day. Our goal is to keep you safe and minimize your headaches, so you can get on with your day. Turn to us for residential, commercial and automotive lockout services. We guarantee rapid, reliable, affordable service!
Our crew has more than a decade of experience offering locksmith services in Southaven, MS, and our abilities span the gamut of potential needs. More than just popping your locks safely, we can also offer rekeying for old locks, lock replacement for damaged or malfunctioning models, new lock installation, on-site key duplication and more. When you call us for lock and key services, we'll make sure you get exactly what you need and we promise peace of mind throughout the transaction. Don't let your locks give you trouble! Instead, give us a call and make sure they're keeping you safe without keeping you out.

We use only the best name brand locks from trusted manufacturers like Kwikset and Schlage.

Our business is affiliated with the National Locksmith Association (NLA), and we proudly stay up-to-date on industry trends and innovations.

We're fully licensed, bonded and insured for your peace of mind and protection.
Servicing Your Lockout in Southaven, MS
Whenever a lock stands between you and your home, business or vehicle, contact A to Z Locksmith to get it open.
Providing dependable locksmith services and professional re keying services to the following areas:
Olive Branch, MS
Southaven, MS
Horn Lake, MS
Walls, MS
Nesbit, MS
Como, MS
Sardis, MS
Batesville, MS
Hernando, MS
Senatobia, MS
Tate County, MS
Panola County, MS